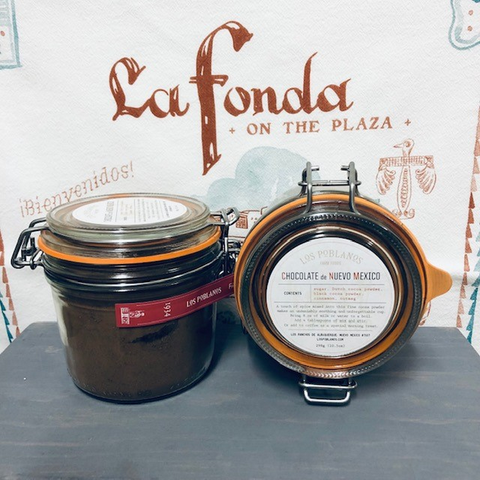 Los Poblanos Chocolate de Nuevo Mexico
A touch of spice mixed into this fine cocoa powder makes an undeniably soothing and unforgettable cup. Add a scoop to your morning coffee and begin the day with a special, spicy treat, or mix into your favorite milk and enjoy a cozy cup around the fire. This special mix, created in house by our Executive Chef, is sure to warm your bones even on the coldest winter days.
Expert tip: On winter days where you can't seem to get warm, draw a bath with our Lavender Bath Salts, make a cup of Chocolate de Nuevo Mexico and soak up this relaxing moment you've created for yourself.
298 g (10.5 oz)
Proudly made in New Mexico
Comes in a reusable glass jar
Makes 4 - 5 cups
---
We Also Recommend